Nainital Places to Visit Howdy Friends Welcome To TecHappen - Free Guides For You This is Nanne Parmar (Founder of NE Factory) Make Sure Yo...
Nainital Places to Visit
Howdy Friends
Welcome To TecHappen - Free Guides For You
This is Nanne Parmar
(Founder of NE Factory)
Make Sure You Subscribe Us For When I'll Publish Blog You Will Notify.
Today, I am going to share with you Top 15
places to visit at Nainital
and Do Things.
Places to visit in Nainital
Nainital
is a Himalayan resort town in the Kumaon region of India's Uttarakhand state, at an elevation of roughly 2,000m. Formerly a British hill station, it's set around Nainital Lake, a popular boating site with Naina Devi Hindu Temple on its north shore.
A cable car runs to Snow View observation point (at 2,270m), with vistas over the town and mountains including Nanda Devi, Uttarakhand's highest peak.
Elevation: 2,084 m
Weather: 28 °C, Wind W at 8 km/h, 47% Humidity
Population: 41,377 (2011)
Nearest railway station: Kathgodam railway station
Nainital is a Lake City and makes a favorite destination for couples and honeymooners. The emerald lake is beautifully surrounded by quaint old cottages and markets, green hills and picturesque places connected by a web of walking tracks.
Nainital, Uttarakhand has numerous charms that include old temples, scenic views, heritage buildings and you can also enjoy sailing and boating. Here are some of the top things to do and see in Nainital.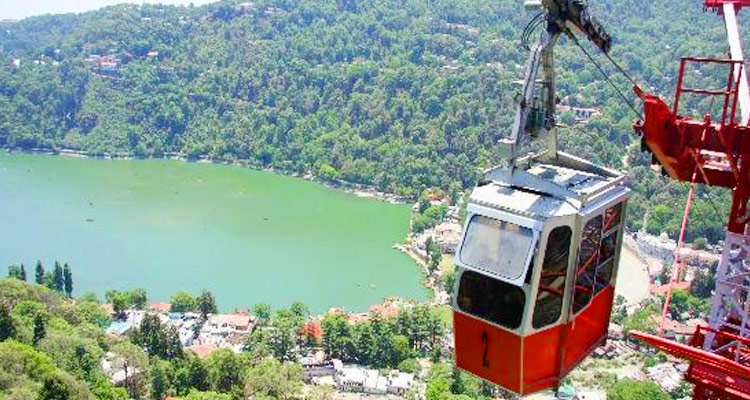 1. Enjoy the ropeway -
The cable cars offer fun rides that give you a bird's eye view of the hill station. They run from Mallital to Snow view through Naini Lake and beautiful hills.
In other words, Cable car or Aerial rope-way is a major attraction in Nainital, which draws hundreds of tourists each day who wants to enjoy the breathtaking views of Naini Lake and complete Nainital Hill Station.
Every tourist must take the adventurous ride in aerial rope-way which connects Snow's viewpoint with Mallital. It takes less than 3 minutes to reach Snow's viewpoint in aerial rope-way.
2. Visit Raj Bhawan -
It is Nainital Governor's House with a Buckingham Palace London feel to it. If you have a liking for museums, then the two-story mansion is definitely the place to visit.
The second Raj Bhavan or Governor's House of Uttarakhand is located in Nainital, it is the summer retreat of the Governor of Uttarakhand. In the pre-Independence era, Nainital served as the summer capital of United Provinces and this building, built like a Scottish castle was christened as the "Government House".
Opened: 1897
Owner: Government of Uttarakhand
Floor area: 205 acre
Architect: Stevens
Number of rooms: 1,899
Engineer: F. O. W. Ortel
3. Visit the Gurney House -
It is a house of Jim Corbett a wildlife conservationist converted into a museum and making a delightful sight. You will also love the views from here.
Gurney House is a historic building located in Nainital, Uttarakhand, India, and was the residence of hunter-conservationist and writer Jim Corbett. It is located near Nainital Lake and was built in 1881.
Opened: 1881
Architectural style: 19th-century British cottage
4. Eat at Chandani Chowk -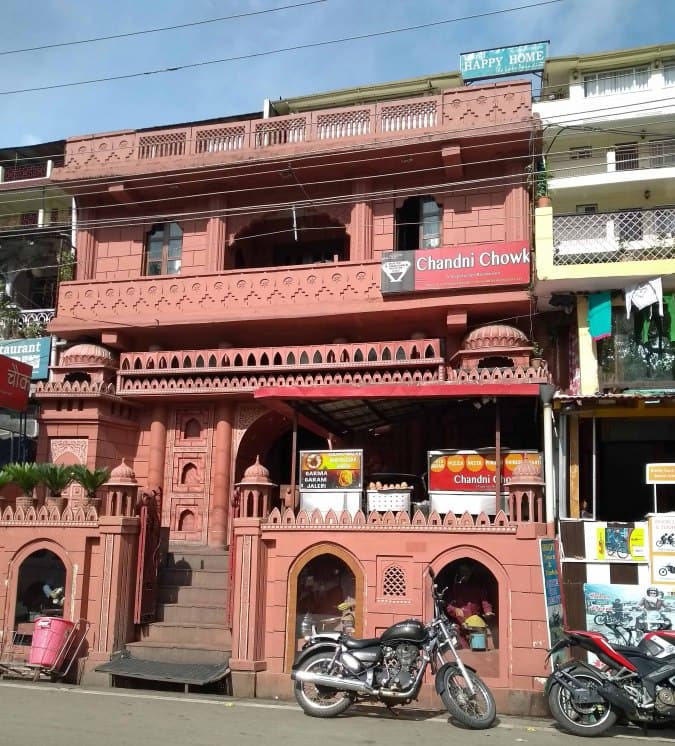 The interior and architecture of the fascinating restaurants are Chandani Chowk inspired attracting tourists who wish to savor Delhi tastes on Nainital budgets.
This hotel is a concept restaurant. Even if you don't eat there it is worth to see the nicely-created Chandani Chowk. The outlook of the restaurant is like Lal Killa and there are four chatwala with robotic movements that are kept at the entrance.
Good food is an additional advantage. Must visit this Pure Veg. restaurant. We loved this one in our visit to Nainital during June-12.
5. Try rock climbing -
The rock climbing spot in Nainital is Barah Patthar but you need to take a 7-day course to learn bouldering, scrambling, river crossing, climbing and abseiling; definitely something for the adventurous.
6. Visit St. John's Church -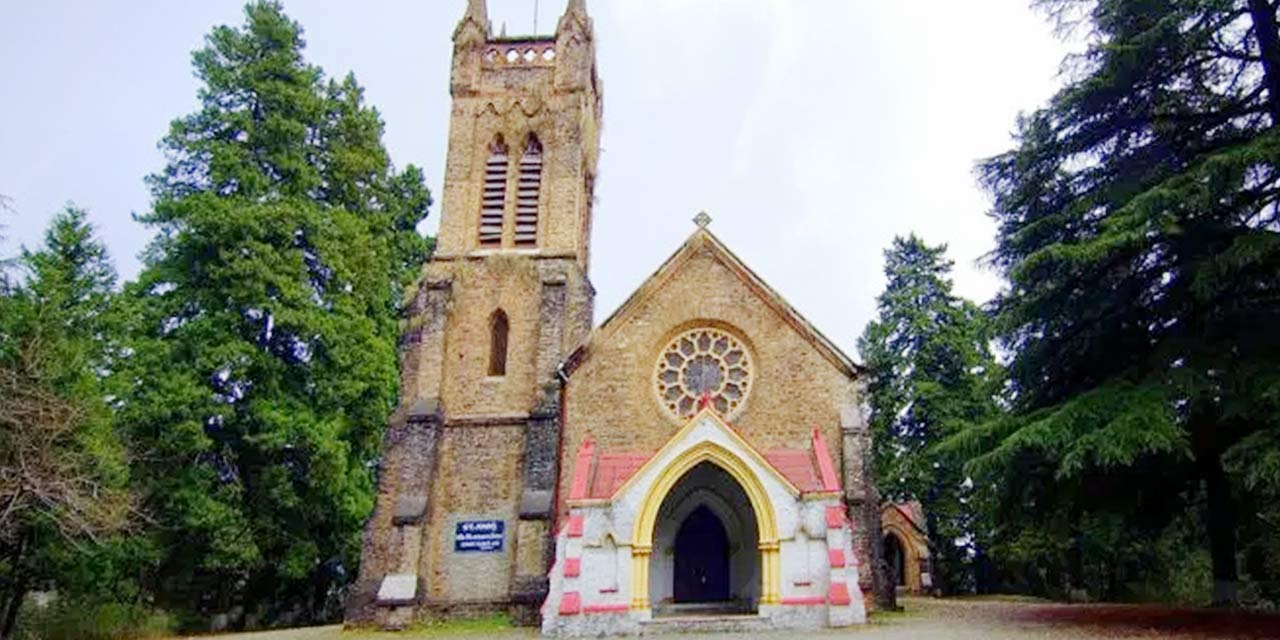 It is among the must-
places to visit in Nainital
. It is a gothic-style church dating back to 1844. It is a haven of beauty and peace; you can take beautiful pictures here.
7. Experience beautiful sunsets at Hanuman Garhi

-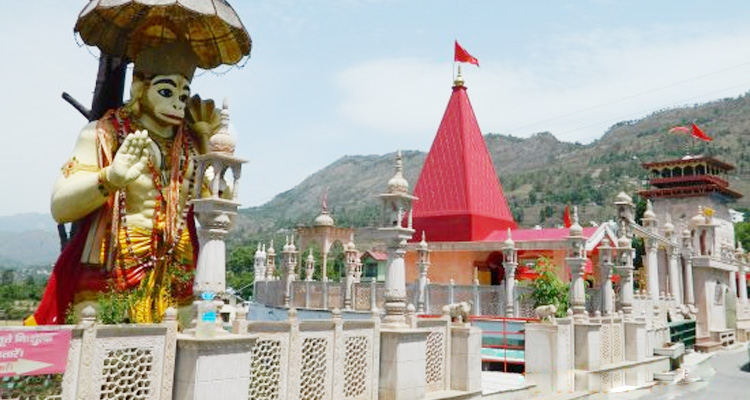 The temple gives you a chance to experience divinity and from here you can enjoy enchanting romantic sunsets.
8. Visit Naina Devi -
Another temple worth visiting to refresh and soak in divinity. It is a dedication to goddess Naina Devi.
The Temple of Shri Naina Devi Ji is situated on a hilltop, base of which also has samadhi of bhagat Jatt Jeona Morh, in the Bilaspur District, Himachal Pradesh, India. The temple is connected with
National Highway No. 21
.
The temple at the top of the hill can be reached via road (that curves round the hill up to a certain point) and then by concrete steps (that finally reach the top). There is also a cable car facility that moves pilgrims from the base of the hill all the way to the top.
The hills of Naina Devi overlook the
Gobind Sagar lake
. The lake was created by the Bhakra-Nangal Dam.
9. Visit Corbett National Park -
It is India's biggest tiger reserve. You can enjoy watching the animals or taking a safari that lingers like a beautiful memory of Nainital.
Jim Corbett National Park is a forested wildlife sanctuary in northern India's Uttarakhand State. Rich in flora and fauna, it's known for its Bengal tigers. Animals, including tigers, leopards, and wild elephants, roam the
Dhikala zone
.
On the banks of the Ramganga Reservoir, the Sonanadi zone is home to elephants and leopards, along with hundreds of species of birds.
Address: Nainital District, Ramnagar, Uttarakhand 244715
Established: 1936
Nearest town: Ramnagar
Number of visitors: 5,00,000
Did you know: November to June is the best time to visit Jim Corbett National Park.
10. Shop at the Tibetan Market -
It is one of the most amazing things you can do for your souvenirs. There are lots of artifacts to choose from made by locals like Tibetan bags, ethnic dresses, shawls, scarves, and other accessories.
11. Attend Sharadotsav Nainital -
It is a five-day culture fest to welcome the fall season and offers the chance to know Nainital better. Folk dances, music, and boat races are the major highlights of the fest.
Sardotsav or Sharadotsav is an annual winter cultural fest held in the western Himalayan towns of India. It is different from Sardotsav celebrated in West Bengal as part of Durga Puja. Sardotsav is a portmanteau of Sarad (winter) and Utsav (festival).
12. View Himalayan from Tiffin top -
There is no better way of enjoying the Himalayan range than from Tiffin's top.
Tiffin Top is located at 4 km from Mall Road of Nainital city. One can reach Tiffin Top by trek or on Pony from the Nainital bus stand. The nearest railway station is at Kathgodam railway station (39 km) and airport at Pantnagar airport (59 km) or Delhi IGI airport.
13. Collect candles -
The Mall Road is the place to be for the amazing candles in all patterns and designs. The locals are great in candle making and you can get different sizes and shapes for your home décor.
14. Visit Pangit and Kilbury Bird Sanctuary -
The place for bird watchers and you also get a chance to witness some rare animal species too.
Pangot and Kilbury Bird Sanctuary is the paradise for adventure & bird lovers near Nainital. This place is so cool & calm offers a panoramic view of the wide range of Himalaya.
15. Take a lake tour -
There is nothing like enjoying scenic boating on the lakes.
Nainital Lake, a natural freshwater body, situated amidst the township of Nainital in Uttarakhand State of India, tectonic in origin, is kidney shaped or crescent-shaped and has an outfall at the southeastern end. Nainital is the most popular hill station in Kumaon district. Wikipedia
Area: 49 ha
Length: 1.432 km
Max. depth: 30.3 m (99 ft)
Location: Uttarakhand
Fish: Common carp, Mosquitofish, Putitor mahseer, Tor tor, Schizothorax plagiostomus
Did you know: Naini Lake is one of the four lakes of the 'Lake District – Nainital', the other being Sattal Lake, Bhimtal Lake, and Naukuchiyatal Lake
Read Also
A Short Guide on History of Taj Mahal - You Need To Know
Ultimate Guide For Top 6 Best Places to Visit in the World Before You Die
A Simple Guide For 5 Best Places To Visit in Dubai - You Need To Know
I Hope You Like The Article- Top 15
Nainital Places to Visit
and Do Things. Leave A Comment Below for Your Queries About
Nainital Places To Visit.